---
                           🌟Learn how to overcome fear and achieve standing ovations🌟                     
With Speaking Tips From:  Distinguished Toastmaster, Christine A. Robinson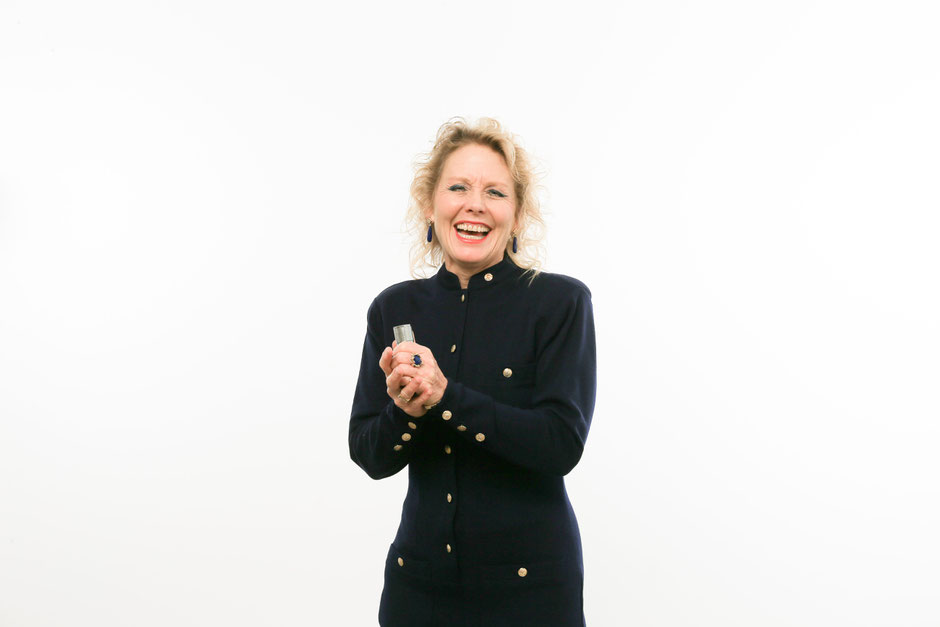 Learn how to overcome fear and achieve standing ovations with speaking tips from    Distinguished Toastmaster, Christine A. Robinson.
About this event
Be the best speaker you can be on this edition of Bob' Coffee Chat.
https://www.youtube.com/watch?v=_AEwacs-3Po&t=504s&ab_channel=Bob%27sCoffeeChat
Meet Christine A. Robinson: A three-time First Place Winner in the Toastmasters International World Championships of Public Speaking, 2005, 2010, and 2012. Her awards include: Toastmaster of the Year; Triple Crown Winner, three times; Outstanding Member, twice; Area Governor, twice. Christine is a welcome author/contributor to the Toastmasters International Magazine. She is also the author of the highly regarded book, "Confidently Speaking – The Speaker's Guide to Standing Ovations."
With years of experience presenting seminars, training sessions, and speeches, Christine has a passion for mentorship, which she shares through writing and speech coaching for a clientele across the United States. With humor and empathy, she teaches mastery whether it's from a 40-foot stage with an audience of thousands to appearing on Zoom to giving your best toast at a wedding.
Join us to learn how Christine can transform you into a more confident speaker.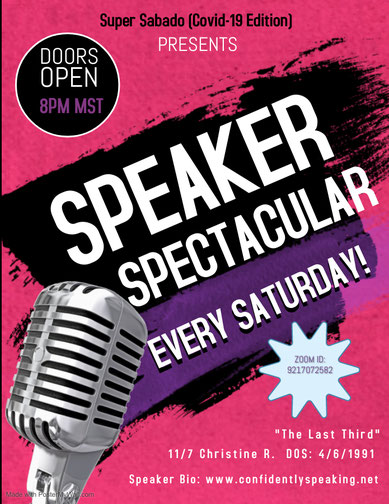 Come join me Saturday, November 7, 2020 at 7:00 p.m. PST and take a listen to "The Last Third," my recovery story. For more information, you will find the flyer below. 
A great pleasure to participate in the largest meeting in New Mexico.  Afterward we have shares, as well as questions and answers regarding the world of recovery and the new lives to be gained.
Zoom #9217072582.  Looking forward to seeing you there!
Leaders World Wide Presents: Christine A. Robinson, Distinguished Toastmaster
Lead With Mastery - Right From The Very Start!

Ready to upgrade your public speaking skills?
Learn to Lead With Mastery - Right From The Very Start! as my August class title indicates. 
"You have only one opportunity to make a first impression," said Paloma Picasso.
What will your first impression be? With my class, your first impression will be your very best!
July 27, 2020
5 Seconds More - An Award Winning Speech from Marin Toastmasters
Empowering Women Speakers, "Change the Numbers"
77 years of Toastmasters International World Championships of Public Speaking and only 4 women have ever won 1st place.  Watch this motivational presentation encouraging women to join forces to change the numbers.
Why Women Don't Win In Toastmasters -  What We Can Do To Change.
Toastmaster Time Television, Toastmasters District 57, Northern California
Speak With Confidence!
Building Blocks For Successful Presentations
Develop stage presence with building blocks shared by our champ, three-time District 57 Toastmaster International Speech Competition winner, Christine Robinson.  Join an entertaining, interactive class where you learn by doing – the best way to learn and utilize the skills you gain to build confidence for the stage and beyond!
Special Workshop - Speak With Confidence!
Toastmasters International Fall Conference, San Ramon, CA.
(c) Patricia Gray & Alan Zoraster, Speak On! Productions
Get Comfortable with Visual Aids 
Get Comfortable with Visual Aids
"The Empty Chair Revisited"
Presenter:  Distinguished Toastmaster, Christine A. Robinson
Marin Toastmasters, Greenbrae, CA
Are there any Empty Chairs in your life?
World Championship of Public Speaking, Toastmasters International
First Place Winner, Christine A. Robinson
Toastmasters District 57 Spring Conference,
California Maritime Academy, Vallejo California
Video & Postproduction Jan Madejski.